Zinc roof
NedZink titanium zinc is ideal as a zinc roof covering for both large and small roof surfaces. For a zinc roof, you can choose from various systems, such as the standing seam system, roll cap system and the lozenge system. The appearance of the systems varies and determines the choice for a particular system.
Standing seam system
The standing seam system can be used on roofs with a roof inclination angle of at least 3° (preferably from 7°). The profiled seams give it a sleek and elegant appearance over the entire roof surface.
Roll cap system
The roll cap system can be used on roofs with a roof inclination angle of at least 3 ° (preferably from 7 °). It gives a robust appearance due to the wide screw caps between the strips.
Lozenge system
The lozenge system is suitable for roofs with an angle of inclination from 18 °. The zinc roofing sheets are placed in a diamond shape on a wooden substructure. The lozenge system is made up of losanges, also known as "zinc slates", because the relatively small bent zinc plates interlock with a hook connection and thus give the appearance of a traditional slate roof.
→ Click here for more information about zinc roofs → Hide information about zinc roofs
What are the advantages of a zinc roof?
A zinc roof has many advantages. We list some of them for you:
The lifetime of a zinc roof is 75 to 100 years;
Zinc is 100% recyclable;
A zinc roof is maintenance-free;
Applicability: zinc is easy and simple to process and can therefore cover many types of roof shapes. Small flat roofs and sloping roofs can be provided with zinc. Working with zinc as roofing material offers many possibilities, including curved roofs;
A zinc roof has a natural look and an authentic look.
Which versions of zinc roofs are possible?
A zinc roofing is available in several versions. For example, think of:
Standing seam system: and sliding system: these are systems in which zinc roofs are made up of zinc strips.
Lozenge systeem: these are roofs covered with lozenges (slates) of zinc. Zinc lozenge systeem generally have a square or diamond shape, but may also involve other shapes.
What do I have to take into account with a zinc roof?
There are two things to consider with a zinc roof:
A zinc roof expands and shrinks under the influence of temperature changes. Expansion facilities must therefore be provided when installing zinc roofs.
Condensation on the inside of the roof can damage a zinc roof. To prevent condensation from zinc roofs, NedZink's zinc roofs are mounted on a completely damp proof system or on a ventilated system.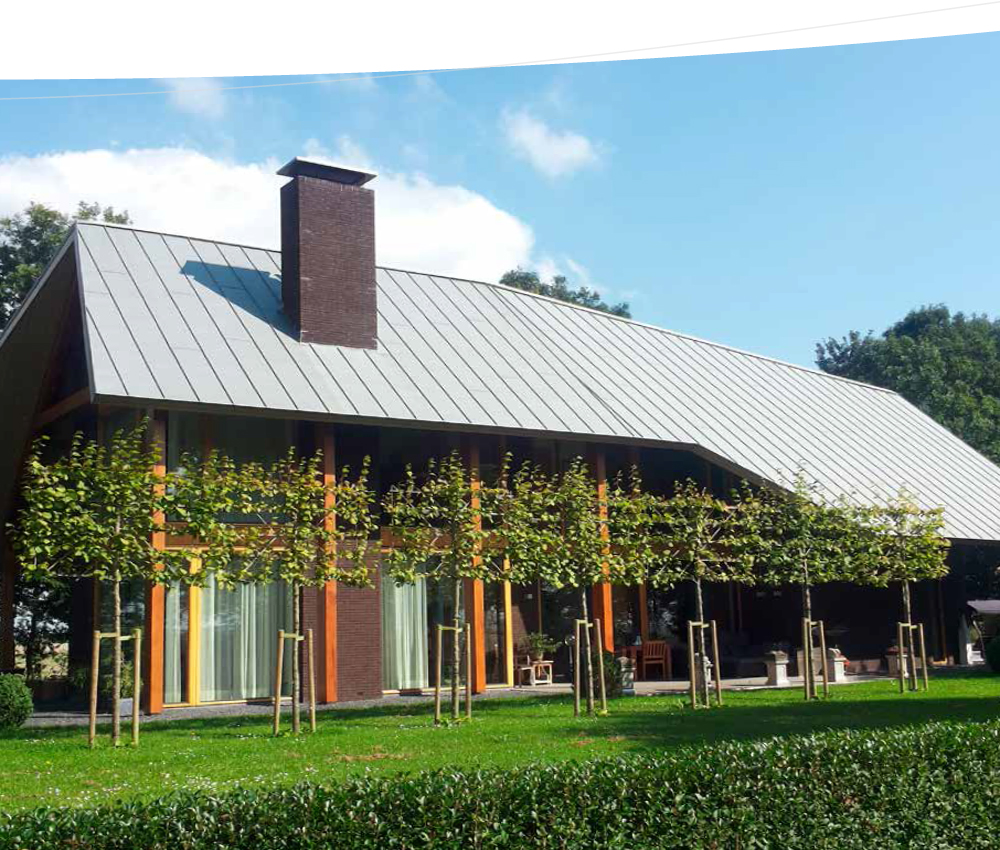 Roof of iconic theatre restored to its former glory with NedZink NATUREL
The grand Carré theatre has regained its illustrious grandeur
The famous Royal Theatre Carré, located alongside the Amstel in Amsterdam, has regained its illustrious grandeur. The new German roll cap roof with sleek vertical sheets of NedZink NATUREL has restored the grand dame to her former glory. The zinc master Ridder Skins for Buildings from Zwaag is responsible for the masterful implementation of a stylish design by GGH Architecten from Amsterdam. Carré's arched roof has a ventilated, fire-resistant, pinewood support structure with an air cavity below (gutter) and above ridge. "The natural ventilation produced as a result prevents vapour to condense on the backside of the NedZink NATUREL", emphasises project consultant Dennis Reek from Ridder Skins for Buildings. "The roof is curved so we applied the German roll cap technique. The roll cap bays are installed with an edge featuring two inward settings. This is covered with a sliding section of NedZink NATUREL to enable beautiful curving. The result is absolutely stunning and with such a durable roof Carré has a long future ahead."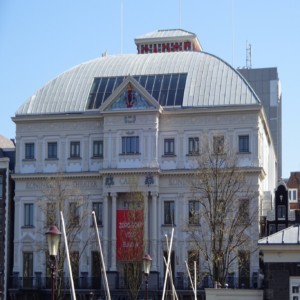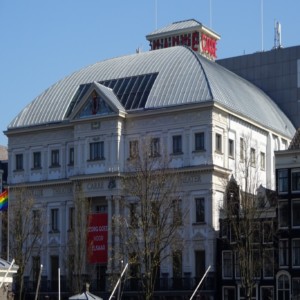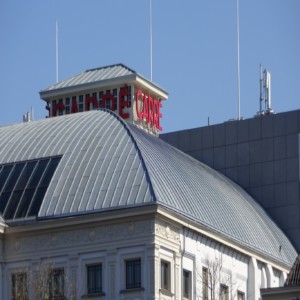 Request free zinc roof documentation and samples
Are you interested in a zinc roof and would you like to receive a sample or get in touch with one of our experts? Request information, a technical advice book or a sample without obligation: