Roll cap system on a ventilated system
See chapter 4 for standard and alternative built ups.
Ventilated façade built up with NedZink roll cap system.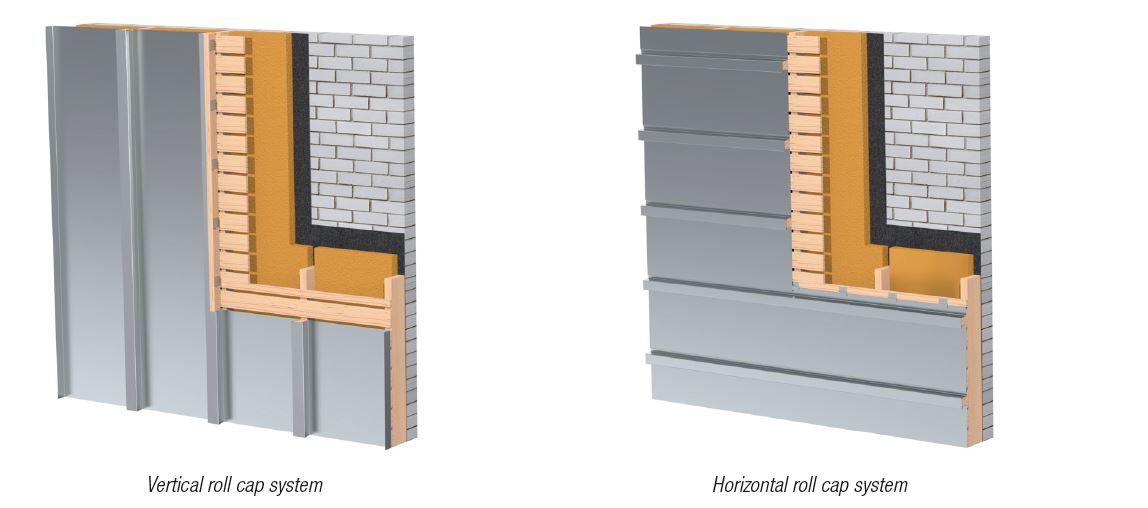 The construction of the façade is built up as follows, beginning on the inside:
1. Building structure – any type, although it must be able to support the insulating material, or have the insulation attached to it.
2. Damp control course made of metal or plastic film.
3. Supporting rafters – generally made from wood.
4. Insulation material according to thermal requirements.
5. Ventilated cavity appr. 25 to 30 mm.
6. Timber boarding unplaned timber boarding 23 mm minimum thickness, not tongue and groove, installed horizontally with gaps between the boards.
Horizontal bays: The gap depends on the placing of the clips for the horizontal bays.
Vertical bays: The gap between the timber boards must be at least 5 mm. The boards may be spaced up to 100 mm, to be determined by the builder.
7. NedZink roll cap system.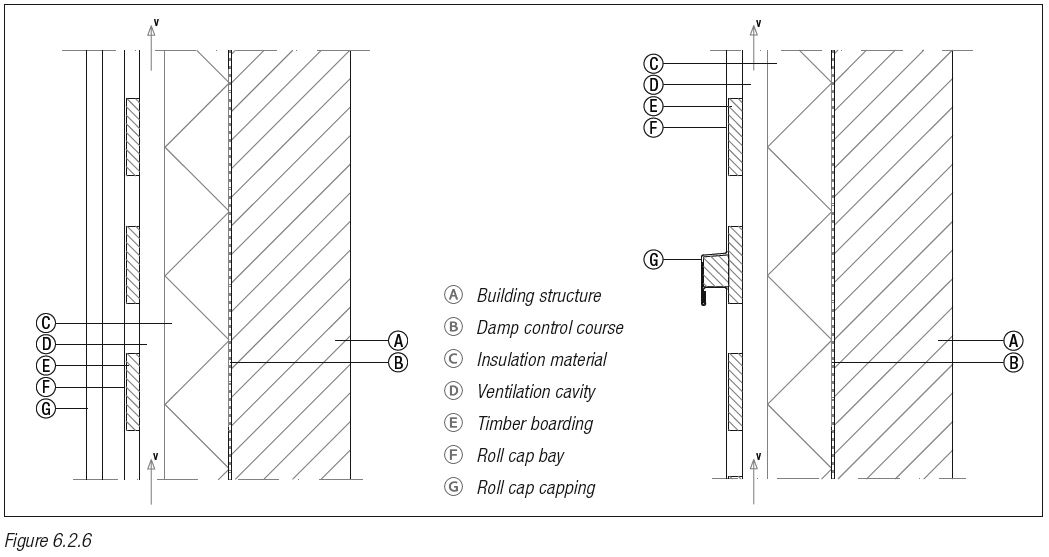 Roll Cap system details ventilated vertical bay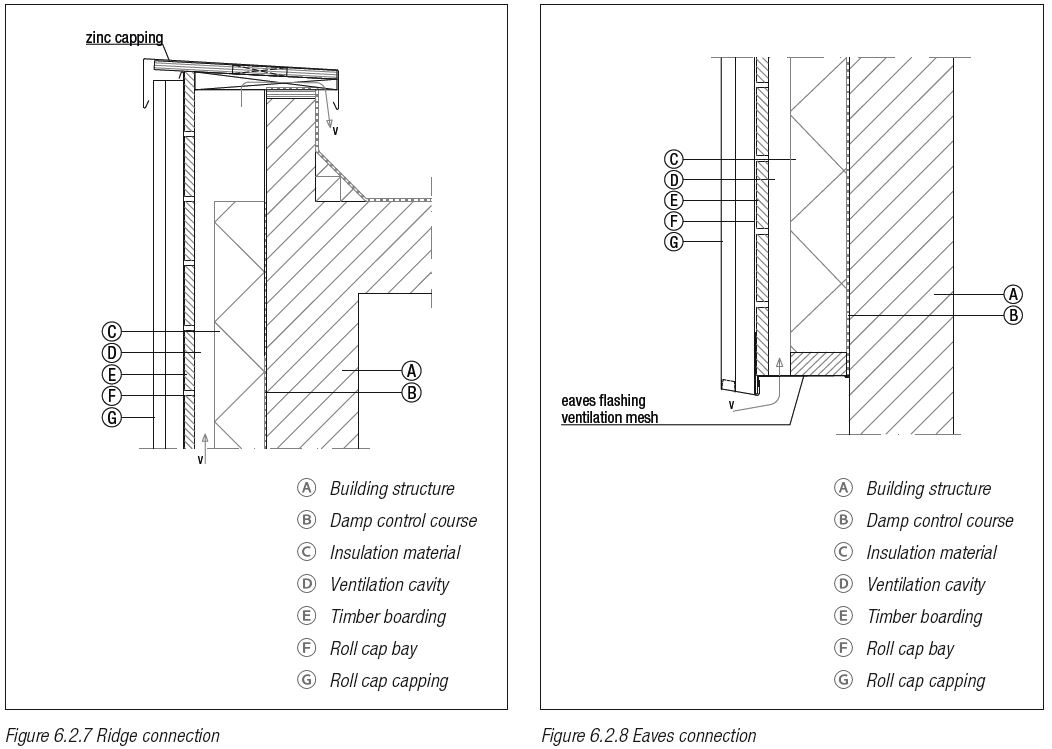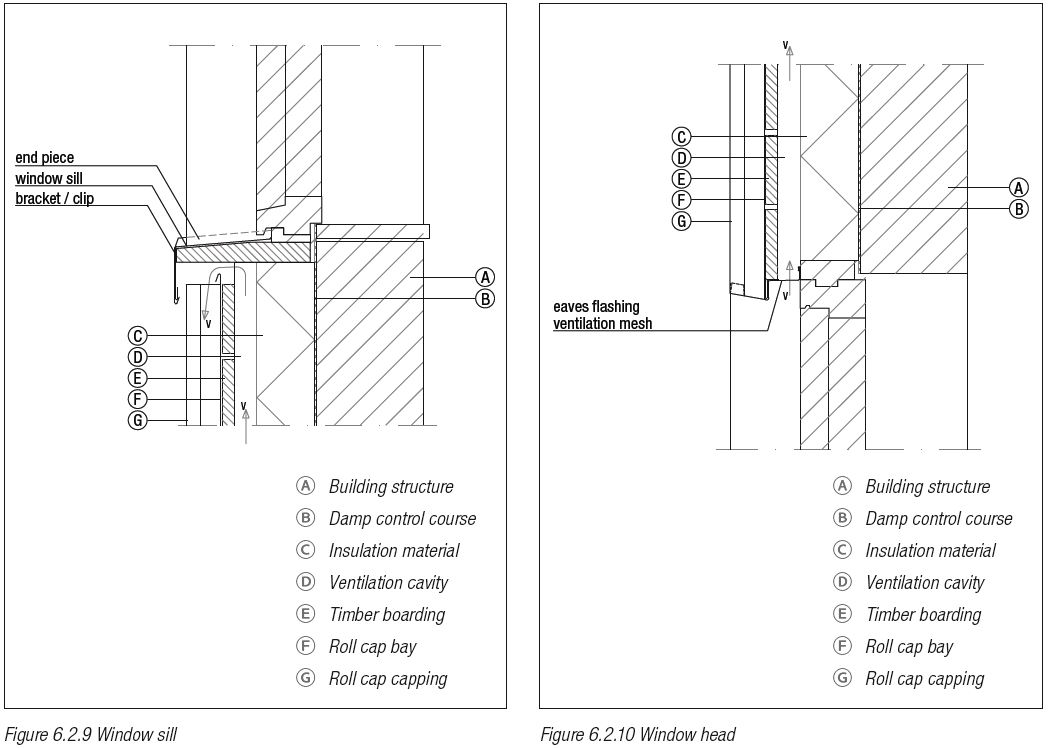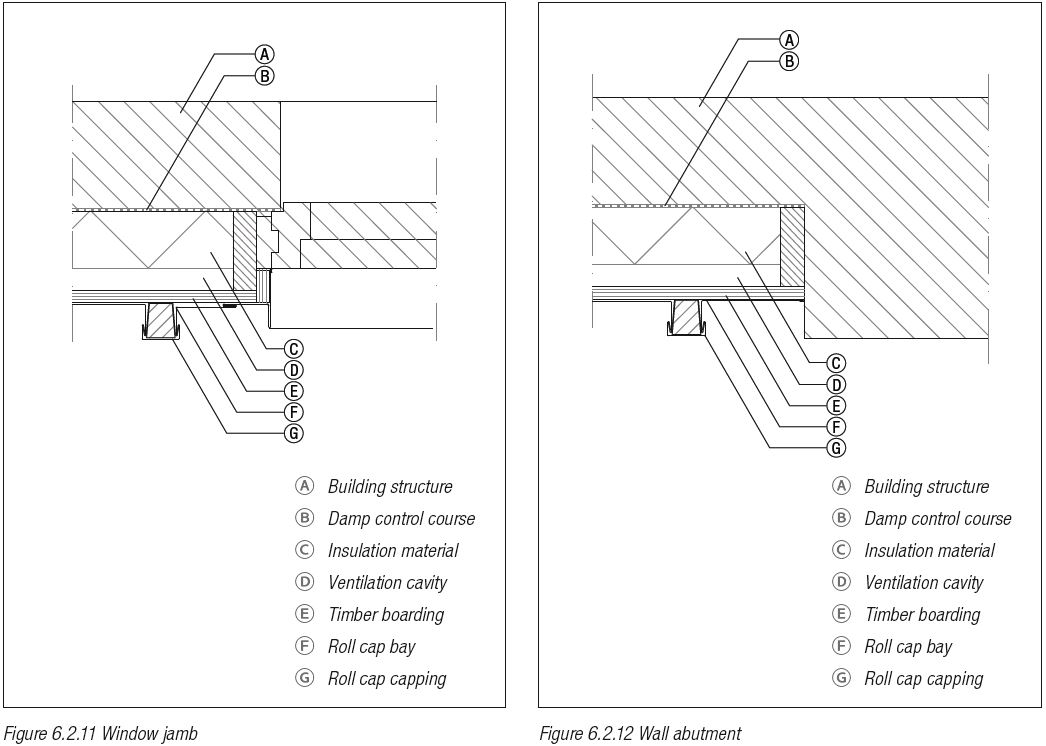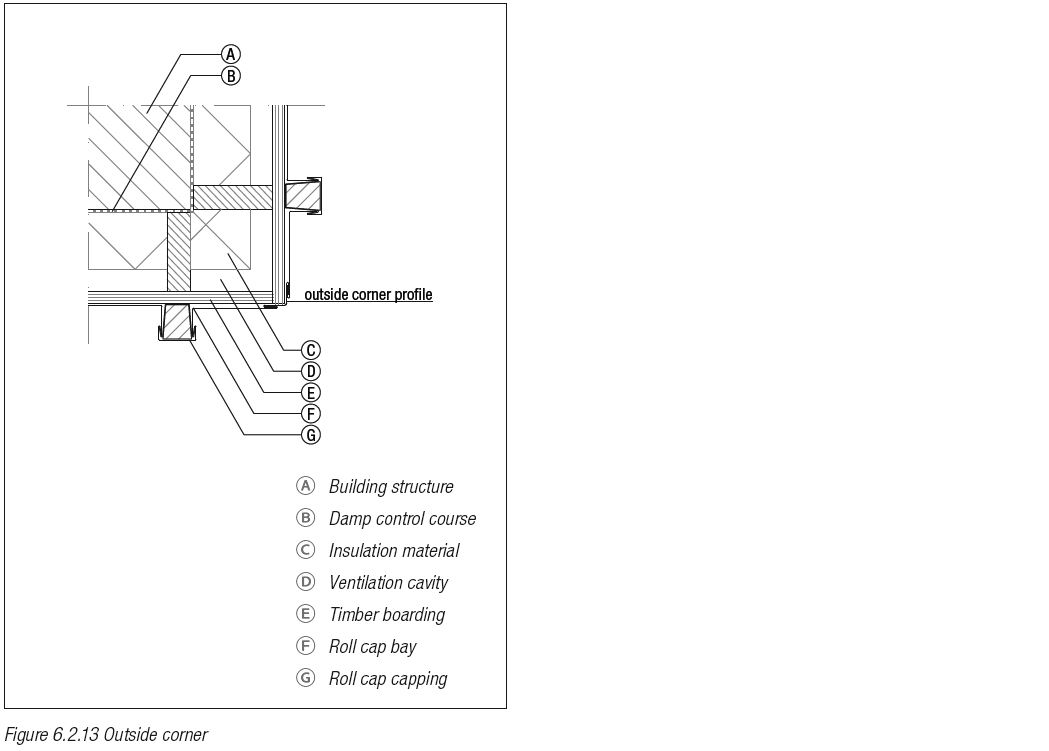 Roll cap system ventilated horizontal bay