Customised gutters
Non-standard box and suspended gutters are referred to as customised gutters. Below we provide some examples
Valley gutters
Valley gutters are used to collect water between two sloping roofs at the point of a valley rafter.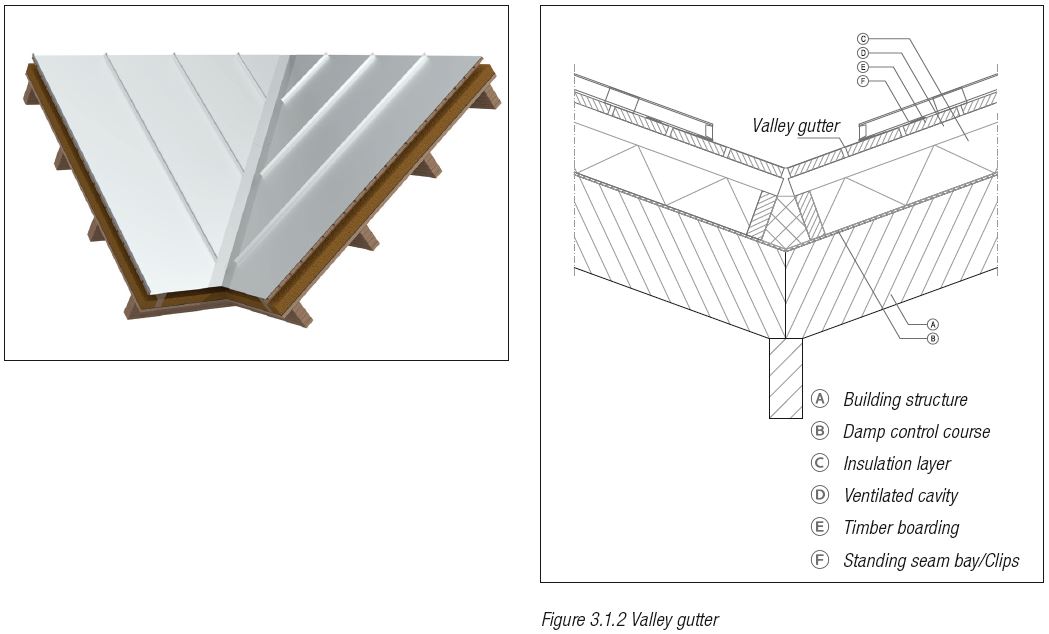 Gutters in the roof surface
Gutters in the roof surface are sunk into or concealed below the level of the zinc roof covering in, for example, a standing seam structure.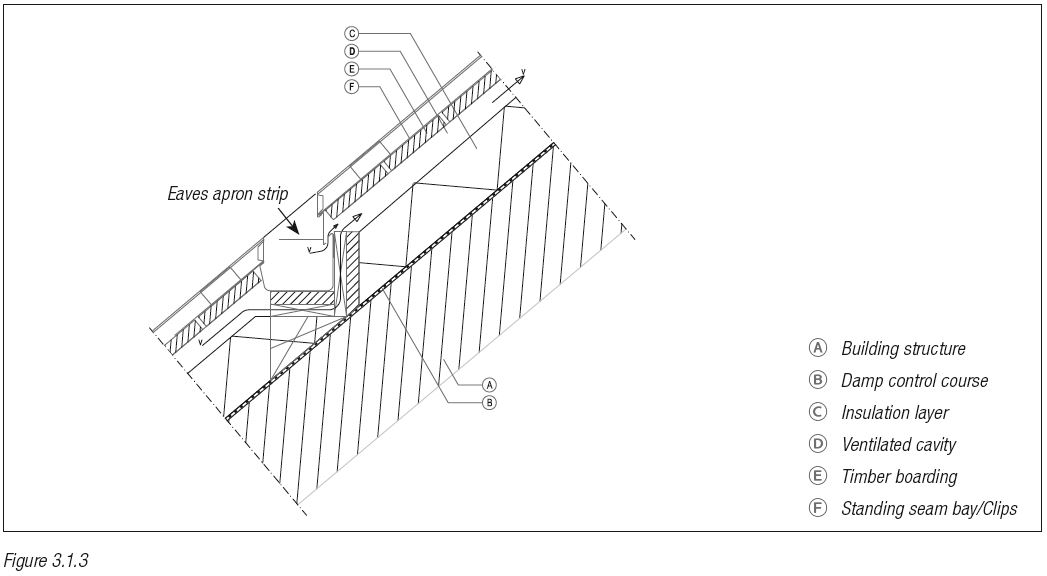 Concealed gutters
Concealed gutters are positioned vertically at a dormer or wall abutment.