Press Release: Shaping the Future
Today, under the watchful eye of Mayor Van Kessel, the Queen's Commissioner Mrs Adema and Commissioner Mr. Satijn, we cast the first zinc in a special commemorative coin. This commemorative coin is the final chord in the construction of our new factory and also marks the beginning of a new era for NedZink. An era that will take shape under a new strategy and associated slogan 'Shaping the Future'.

Photo 1 f.l.t.r.: Commissioner Mr. Satijn, CEO NedZink Mr. Derks, King's Commissioner Mrs Adema, Mayor Mr. Van Kessel.
Photo 2 f.l.t.r.: Mayor Mr. Van Kessel, Commissioner Mr. Satijn, CEO NedZink Mr. Derks, King's Commissioner Mrs Adema.
Photo 3 f.l.t.r.: CEO NedZink Mr. Derks, Mayor Mr. Van Kessel, Zinc Master Mr. Slenders.

Sustainable and responsible business
With the opening of our new sustainable factory, we are showing that our position as market leader in the Netherlands also involves a social responsibility. A responsibility to deal sustainably with natural resources. To reduce emissions and to organise zinc production as economically as possible. The Olympus project, which took more than three years to complete, is also a reference to the excellent technical cooperation with our Greek shareholder ElvalHalcor. With this new plant, our production will increase significantly and we will be able to expand our current position worldwide.
The future is sustainable beauty
Zinc is a natural product. Zinc is also more than just the zinc we know from gutters and downspouts. Today's product portfolio is richer than the traditional zinc colour that we know. Prepatinated zinc in particular provides high-quality architectural products that are not only durable but also pleasing to the eye. We are continuing to build on our portfolio and, together with our customers and architects, will continue to monitor and, where possible, respond to changing demand. In our chain, we will have to look for each other to remain distinctive in a market where alternative building materials are trying to claim a position.
The next generations in Budel
For more than 125 years we have been using craftsmanship from the region, but also far beyond. Our beautiful products are manufactured by our skilled employees who set great store by quality. With our internal programmes, we focus on the further development of our people and continue to invest in training, safety and growth. Without these professionals, there would be no NedZink. We realise this, we cherish it and we propagate it.
We. Are. NedZink.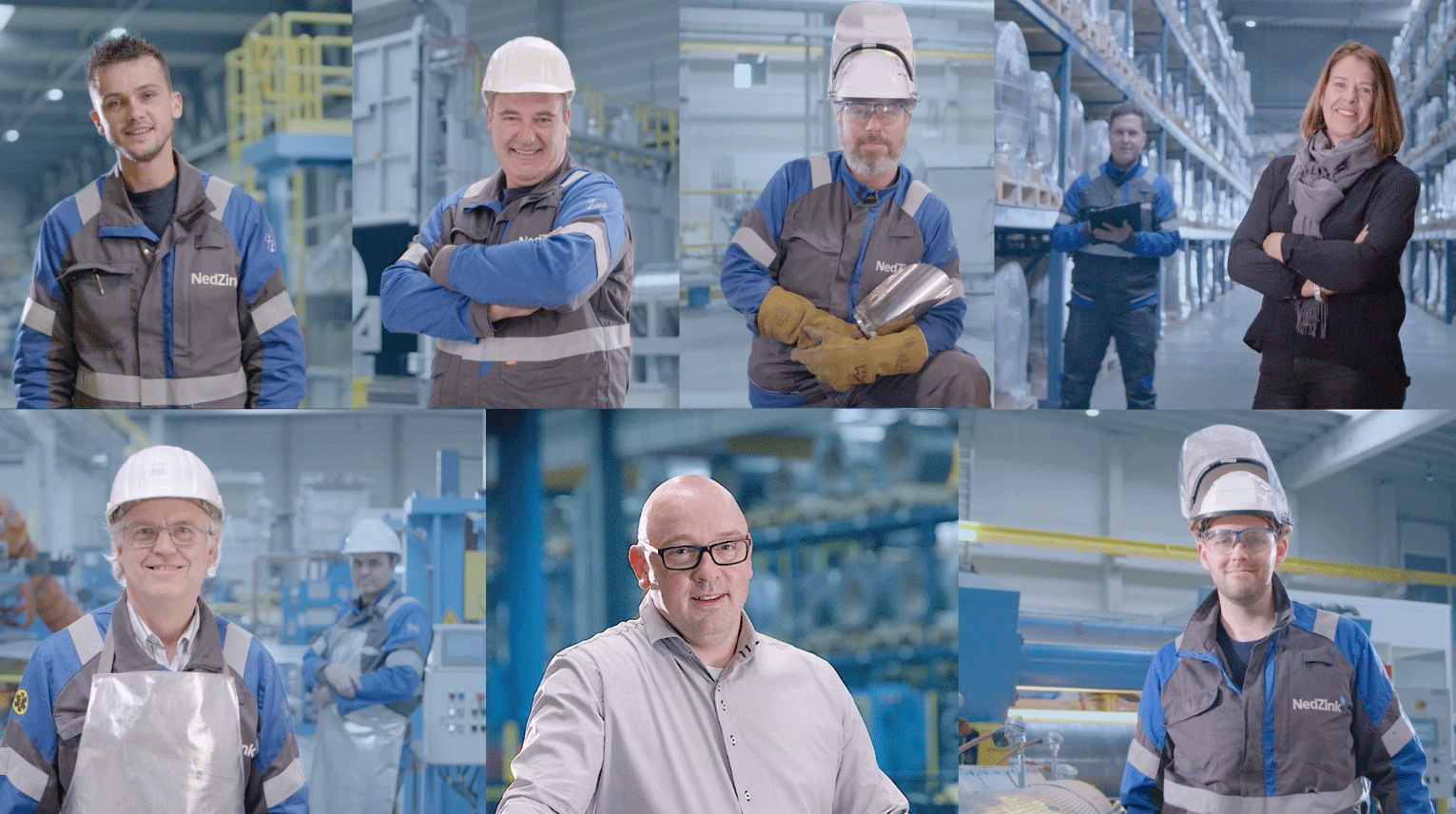 Together, we are building a future that is healthy, sustainable and beautiful.
Together we are shaping the Future.
Gijs Derks
CEO